Fjord Fishing Adventure
Go out into the Trondheim Fjord in traditional clinker-built boats with local guides and learn about the nature and the coastal culture while trying your luck at fishing.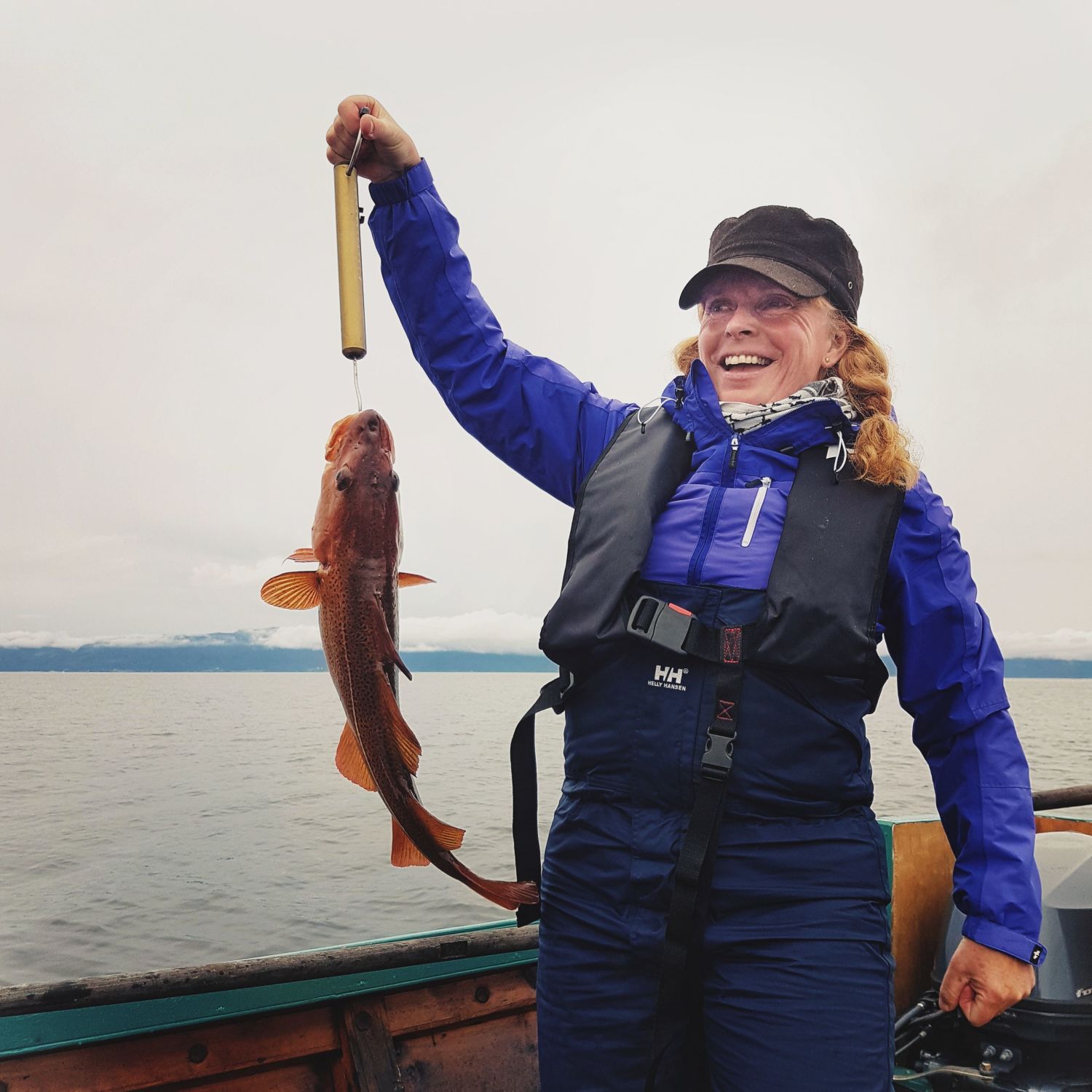 About the excursion
Direction: Northbound
Disembarkation port: Trondheim
Embarkation port: Trondheim
Time: 09:45 - 12:45
Meal: Snack
Level: 1 (Read more)
Season: 1 Oct - 31 Mar
Min/max persons: 4 - 18
Booking reference: TRDN5
Price: from €196 | $204
The guides will greet you at the quay and walk you to the pier where the boat is waiting. All guests will be provided with warm, woolen blankets, fishing equipment, hot beverages, and a snack along the way. Wear warm clothing, preferably in several layers with wool underneath, and make sure to put on sturdy shoes and a wind- and waterproof jacket.
Welcome aboard our unique, traditional wooden boats "Frøya" and "Himinglæva", both built in the clinker style, recognized by UNESCO. Local and passionate skippers and guides will take you out on the Trondheim Fjord for a journey you won't forget.
You will circle the "Munkholmen" (Island of the Monks) with its majestic fortress while enjoying an amazing view onto the wide horizon and the distant snow covered mountains. Along the way, you will learn about our coastal culture and the fishermen's way of  living. Let yourself get inspired by the rawness of the fjord nature, where every day is unique depending, depending on the weather.
It doesn't matter whether you're an experienced fishing enthusiast or a beginner; together, in good company, we'll try our luck in the waters. The guide is happy to show you how to use the fishing equipment and help you when you need it. While fishing, you'll be served the skipper's hot coffee, tea, or hot cocoa, as well as old stories about life at sea, all while enjoying the sound of the waves and the seabirds.On our way back to the harbor, we enjoy a fantastic panoramic view towards the skyline of the city by the fjord, Trondheim.
By the end of this trip, you will continue your own personal voyage, hopefully with a greater understanding for the ocean and how to live a sustainable life in respect of the nature.
Other Excursions in Trondheim