A tasteful autumn visit to the Sami
The Sami have always harvested from the Arctic nature. This educational excursion gives you both insight into and a taste of the Sami traditions.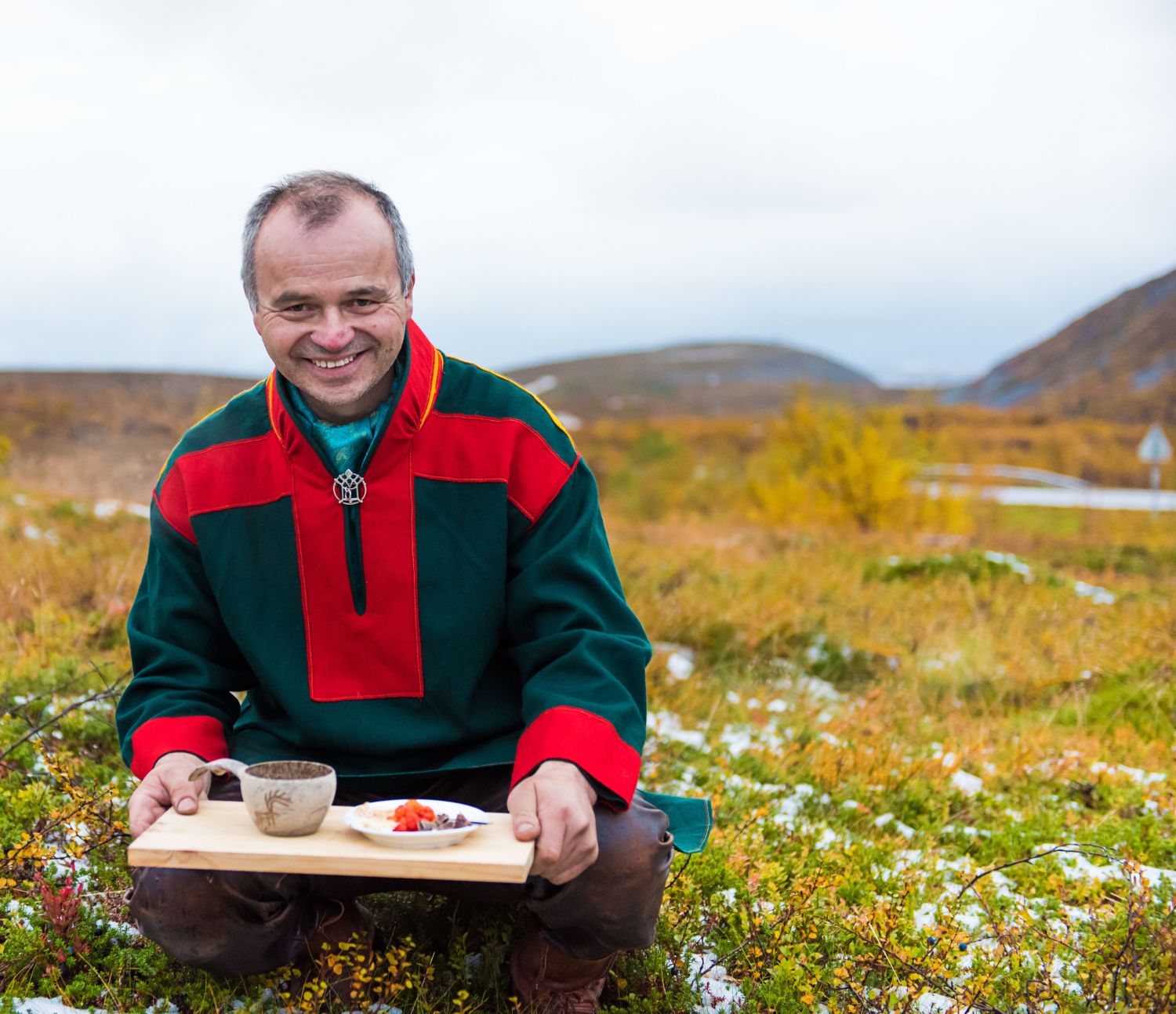 About the excursion
Wear warm clothes and comfortable footwear.  On the bus from Kjøllefjord to Mehamn, you will also hear about the area we drive through.
Direction: Northbound
Disembarkation port: Kjøllefjord
Embarkation port: Mehamn
Time: 17:00-19:30  
Meal: Warm broth and coffee are served, and you can taste traditional Sami dishes and herbs.
Level: 1 (Read more)
Season: Autumn (6 Sep - 31 Oct)
Min/max persons: 8-49
Booking reference: KJDN3
Price: From £ 102 per person
The Sami, the indigenous people of the North, have traditionally been nomads, where reindeer herding through the centuries has provided both food and clothing.  The Sami often say "The Nature is our Culture". On this excursion you will meet a Sami reindeer herding family with reindeer on summer pasture on Europe's northernmost mainland and get to learn about their knowledge of nature and the healing herbs and medicines it can provide. You also get to taste a variety of different Sami dishes. 
The Sami have their own culture, their own language and, not least, their own music. You will hear their special form of song, joik and taste dried meat from reindeer, dried fish and berries. You will also see their handicrafts and beautiful, colourful clothes that also feature in the Sami flag.  
Other excursions from Kjøllefjord