A taste of Lofoten
Indulge your senses in Lofoten. Listen, see, smell and taste. ​​​​​​​​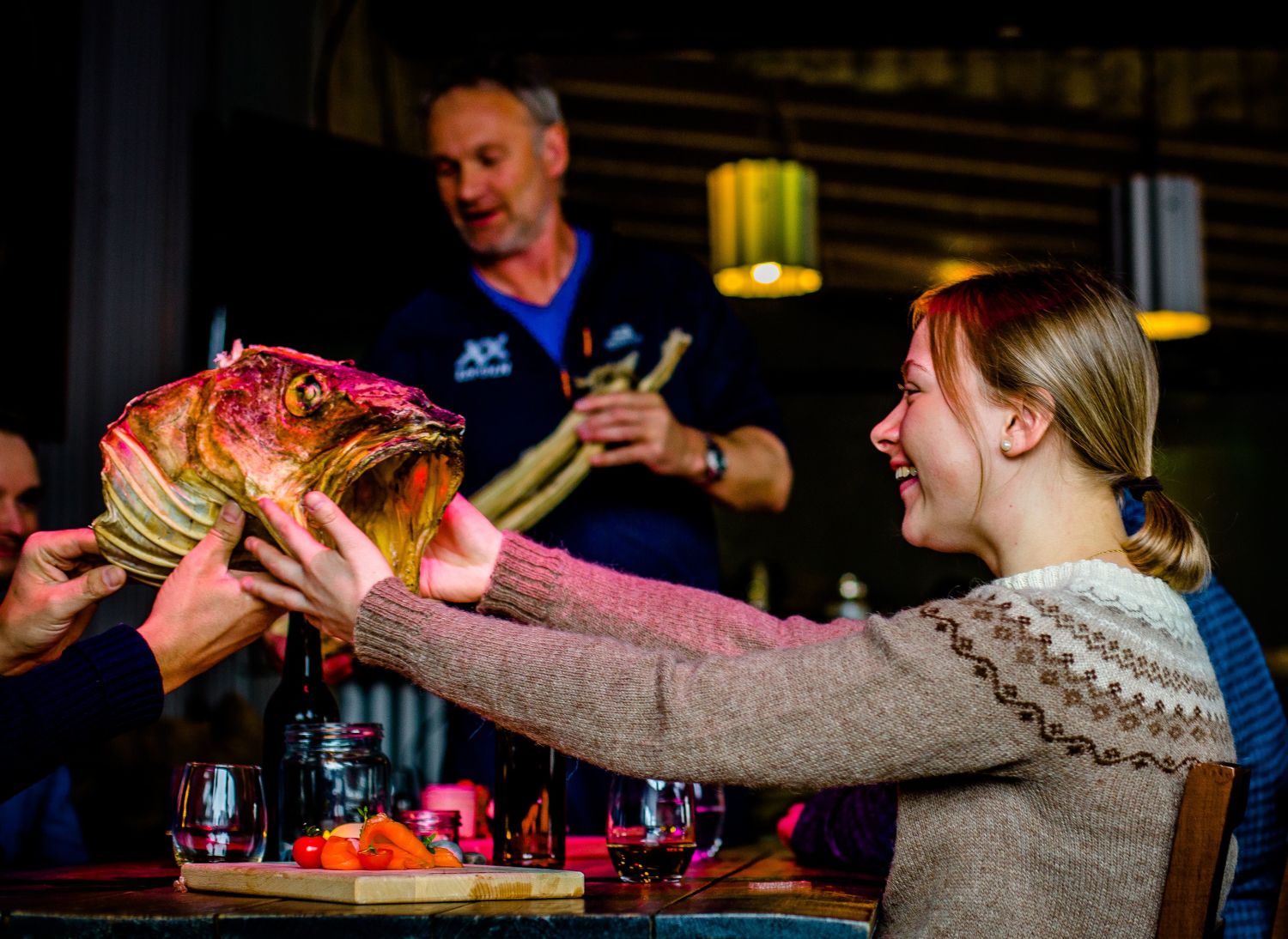 About the excursion
A short walk from the ship to the heritage centre, where there will be storytelling, film screenings and tastings.
Direction: Southbound
Disembarkation port: Svolvær
Embarkation port: Svolvær
Time: 18:40-20:30 
Meal: Sample some Northern Norwegian specialities
Level: 1 (Read more)
Season: All year round
Min/max persons: 8-40
Booking reference: SVJS1
Price: From £ 93 per person
On this excursion you will taste roe or caviar from the world-famous Lofoten cod and some delicious salmon morsels. Lofoten lamb is a local delicacy. Locally produced yoghurt made from the milk of cows that graze by the sea is also excellent. 
And then there is the cloudberry. This sunny yellow berry only grows at high altitudes. It is a wild and sought-after treasure that allows northern Norwegian families to have their secret cloudberry spots that no one else knows about.  
Tasting take place in a private, informal room that is decorated in typical Lofoten style. This is not a dinner, but a taste experience where what you get on the plate is enhanced by film screenings and good storytelling. There is also an open bar where you can buy drinks.  The excursion ends with a short walk back to the Havila Voyages ship.
Another excursions from Svolvær