Havila Voyages Cookie Notice
HAVILA KYSTRUTEN OPERATIONS AS ('Havila/Havila Voyages/we/us/our') and our group respect your right to data privacy and are committed to protecting and preserving the confidentiality of the information you share with us whether on-board or while interacting with us digitally, verbally, in writing or via our website.
This notice explains digital identifiers, or 'cookies', what they are, how we use them on our website, and what controls you have.
Havila is responsible for the company's processing of personal data. It is voluntary for those who visit the website to provide personal information in connection with services such as receiving newsletters and by using sharing services. The basis of treatment is the consent of the individual unless otherwise specified.
We suggest you read this document together with our Privacy Notice to understand how we manage your data.
What are cookies?
A cookie is a file containing an identifier (a string of letters and numbers) that is sent by a web server to a web browser and is stored by the browser. The identifier is then sent back to the server each time the browser requests a page from the server and provides information about the individual user's online movements.
Cookies may be either "persistent" cookies or "session" cookies.   A persistent cookie will be stored by a web browser and will remain valid until its set expiry date unless deleted by the user before the expiry date; a session cookie, on the other hand, will expire at the end of the user session, when the web browser is closed.
Cookies do not typically contain any information that personally identifies a user, but personal information that we store about you may be linked to the information stored in and obtained from cookies.
Without cookies, some things would not work on websites, or you may have to log in to the website every time you visited a different page.
How does Havila use cookies?
Like many other websites, Havila uses cookies to provide a better experience for you, the user.  We use the following cookies to enhance your experience of our website:
Necessary cookies Necessary cookies help make a website usable by enabling basic functions like page navigation and access to secure areas of the website. The website cannot function properly without these cookies.
Preference cookies Preference cookies enable a website to remember information that changes the way the website behaves or looks, like your preferred language or the region that you are in.
Statistic cookies Statistic cookies help website owners to understand how visitors interact with websites by collecting and reporting information anonymously.
Marketing Marketing cookies are used to track visitors across websites. The intention is to display ads that are relevant and engaging for the individual user and thereby more valuable for publishers and third-party advertisers.
Web analytics and cookies As an important part of the work of creating an easy-to-use website, we look at the user pattern of those who visit the site. To analyze the information, we use the analytics tool Google Analytics. Examples of what the statistics give us answers to are; how many people visit different pages, how long the visit lasts, which websites the users come from, and which browsers are used. None of the cookies allows us to associate information about your use of the website with you as an individual. The information collected by Google Analytics is stored on Google's servers in the United States. The received information is subject to Google's Privacy Policy. An IP address is defined as personal data because it can be traced back to specific hardware and thus to an individual. Havila uses Google Analytics tracking code that anonymizes the IP address before the information is stored and processed by Google. Thus, the stored IP address cannot be used to identify the individual user. 
Facebook Pixel Havila stores information about what keywords users use on our websites in Google Analytics. The purpose of the storage is to make our information offer better. The search usage pattern is stored in an aggregated form. Only the keyword is saved, and they can't be linked to other information about users, such as the IP addresses.
Snapchat Pixel We use Snapchat Pixels to track and record events on our website for analytics, audience creation, and retargeting of adverts. For further information: https://businesshelp.snapchat.com/en-US/article/snap-privacy-faq
Hotjar We use Hotjar in order to better understand our users' needs and to optimize this service and experience. Hotjar is a technology service that helps us better understand our users' experience (e.g. how much time they spend on which pages, which links they choose to click, what users do and don't like, etc.) and this enables us to build and maintain our service with user feedback. Hotjar uses cookies and other technologies to collect data on our users' behavior and their devices. This includes a device's IP address (processed during your session and stored in a de-identified form), device screen size, device type (unique device identifiers), browser information, geographic location (country only), and the preferred language used to display our website. Hotjar stores this information on our behalf in a pseudonymized user profile. Hotjar is contractually forbidden to sell any of the data collected on our behalf.

For further details, please see the 'about Hotjar' section of Hotjar's support site
What cookies do we use?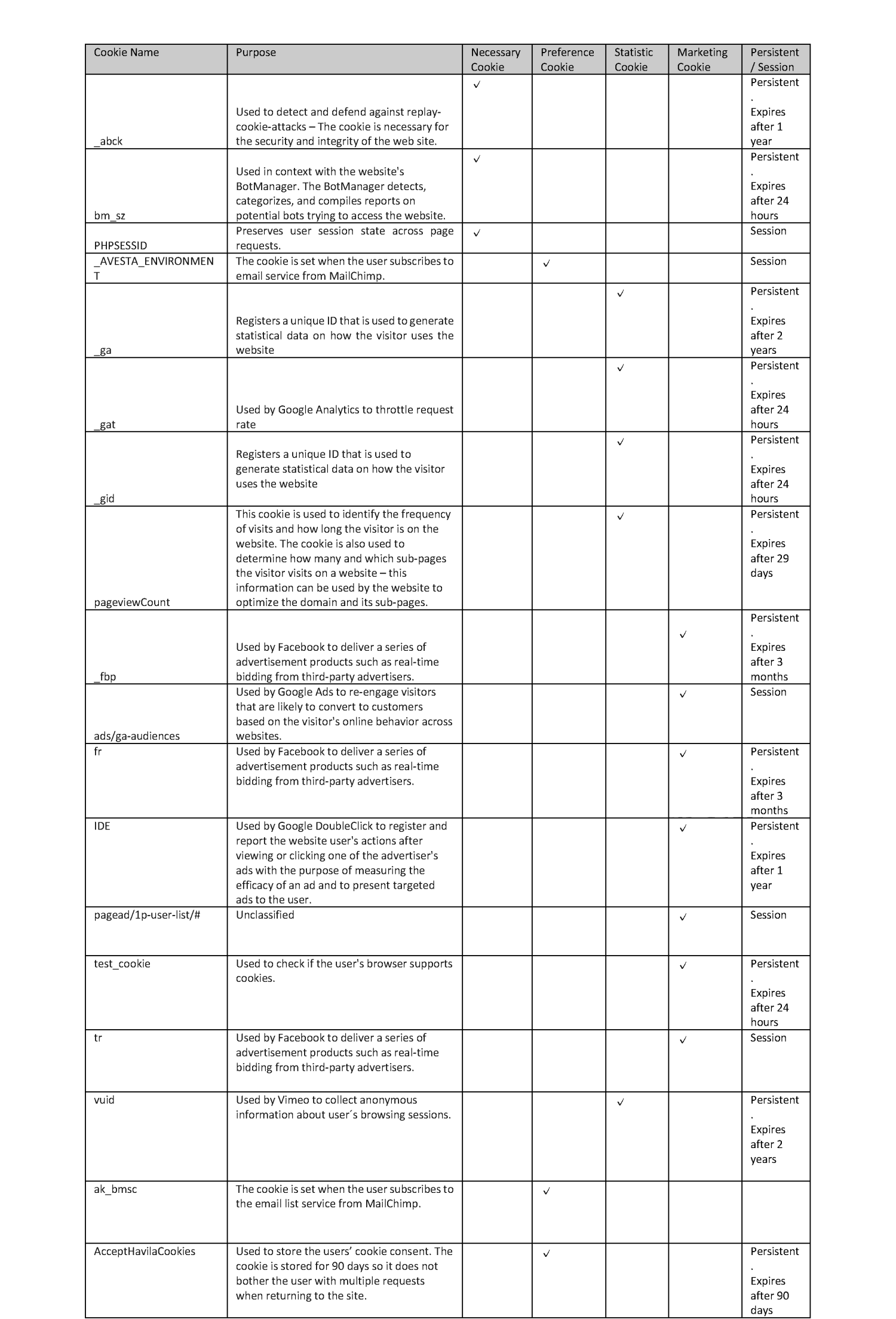 Your control in managing cookies
Amendments
We may update this policy from time to time by publishing a new version on our website.
You should check this page occasionally to ensure you are happy with any changes to this policy.
We may notify you of changes to this policy by email.